Got a great idea for a climate justice related project?
Got some spare money to donate to a worthy cause?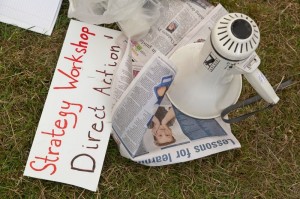 These Grants support radical grassroots environmental activism – especially climate activism – in Aotearoa.
Aimed at groups less able to access conventional sources of funding, the grants go to inspirational and thought-provoking projects that work on a shoestring budget.
If you'd like to donate to Radical Action Grants to support other awesome groups, go to the donate page.
Climate Justice Aotearoa has been a recipient of a Radical Action Grant.