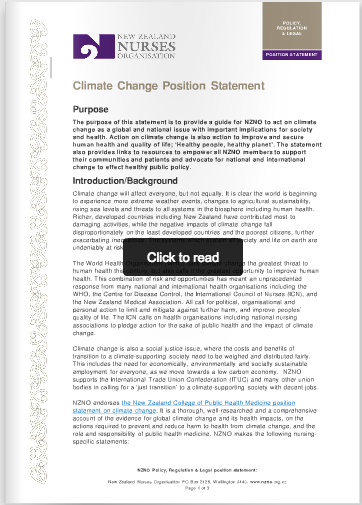 It's great to see more of New Zealand's unions adopting positions on climate change and climate justice. The latest being the New Zealand Nurses Association's Climate Change position statement.
Last year NZNO members participated in The People's Climate Marches across New Zealand declaring;
"NZNO wants to protect our world from climate damage, because climate change is a justice issue and a health issue too. By taking action on climate change now we can not only protect our environment, but improve our quality of life."
Beginning with a clear recognition of the fact that "Climate change will affect everyone, but not equally" and recognising that climate change is an issue of social justice, the position statement goes on to advocates for appropriate climate justice related approaches to tackling climate change.
You can find more information about NZNOs climate campaigning activities here.